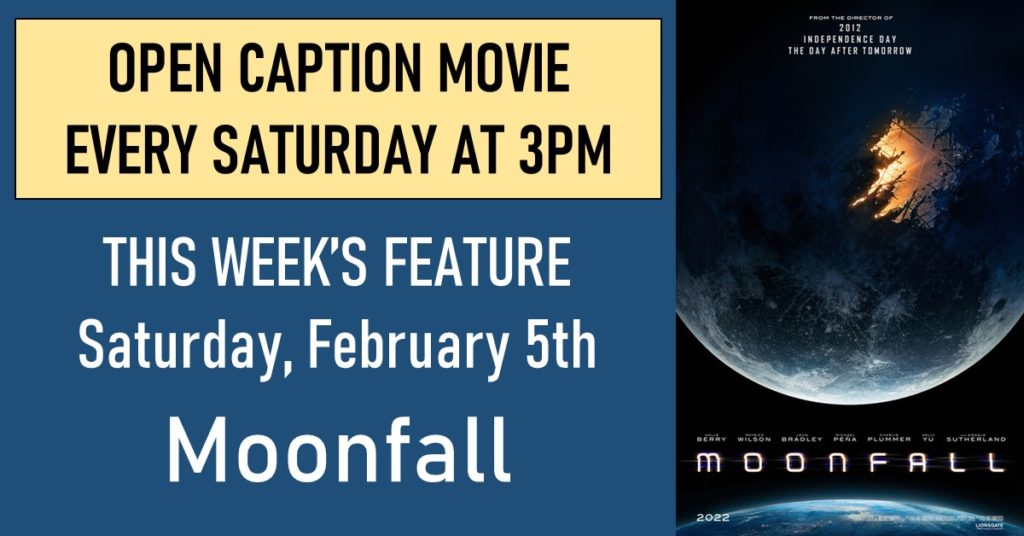 Beginning February 5, 2022, we will be screening a new release in open caption every Saturday at 3pm. You can find out what is playing each week by following us on Facebook or viewing Saturday schedules on our website.
The first Open Captioned film will be the 'Moonfall!'
– Thanks to The Midway for letting us know!