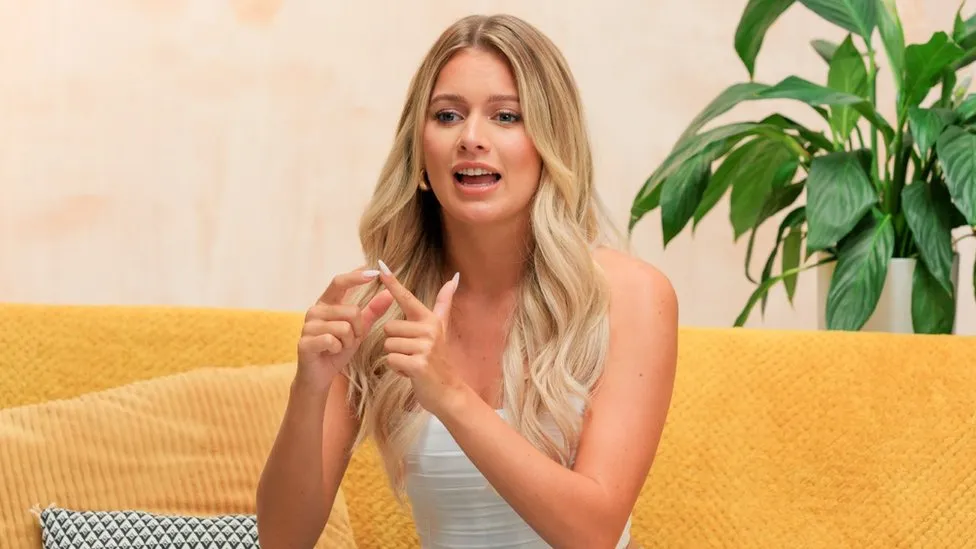 Tasha Ghouri was Love Island's first deaf contestant. Now her time on the show is over, she wants to use her on-screen fame to make a real-life impact for other deaf people.
"I never had anyone to look up to that's like me on websites or TV," says Tasha – who finished fourth in the ITV competition this summer.
Before the villa, the 24-year-old modelled – for websites such as ASOS – with her cochlear implant visible, yet she was a rare example.
But according to Tasha, the depiction of the deaf community on TV is "moving in a very positive direction".
"I think representation is really coming a long way from where it was a couple of years ago," she tells Radio 1 Newsbeat.
"For example, Rose [Ayling-Ellis] on Strictly, and then I'm on Love Island," she says.
Eastenders actress Rose, Strictly Come Dancing's first deaf contestant, won the show last year.