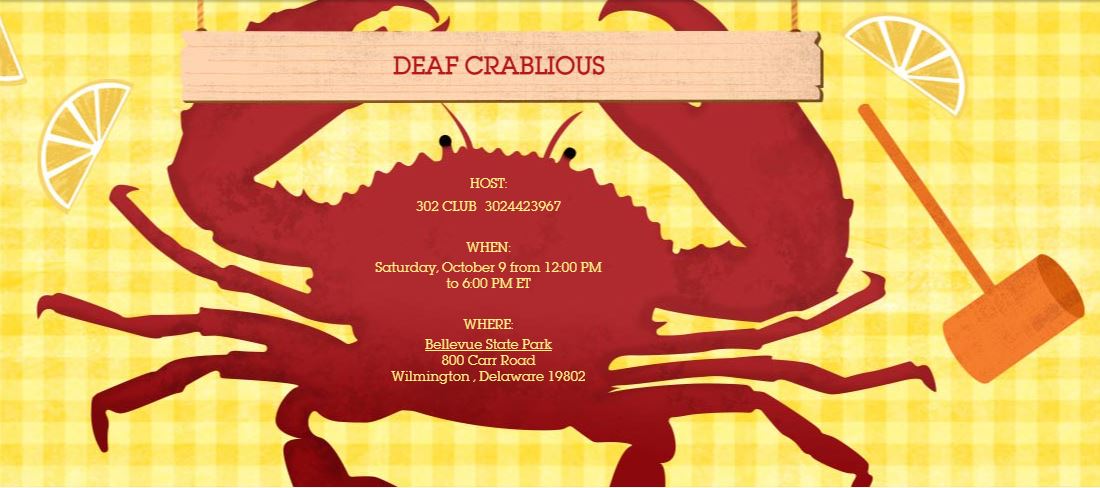 MESSAGE FROM HOST
Our first time, 302 CLUB, hosts "DEAF CRABLIOUS " and wants to come this event and fun there. This event place is at Bellevue State Park and nearby the I- 95. It has different activities places, good view and hiking.
DEAF CRABLIOUS provides:
Crabs, Chicken Wings, Whiting Fish, Collard Greens, Green Beans, Mix Vegetables, Mac Cheese, Salads, Corn on Cobs, Spanish Rice, Mashed Potato, Baked Beans and Watermelons
Ice Tea, Lemonade, Sodas, and Water Bottles
More information and RSVP link at https://www.evite.com/event/02153MOTQ556TY5SEEPL4M5AQSAGWM/rsvp.
Note: DAD would like to remind you all about Federal/State Park Access card that we can get to save money to go into parks (either 1/2 off or free depending on type). More details at https://store.usgs.gov/access-pass.