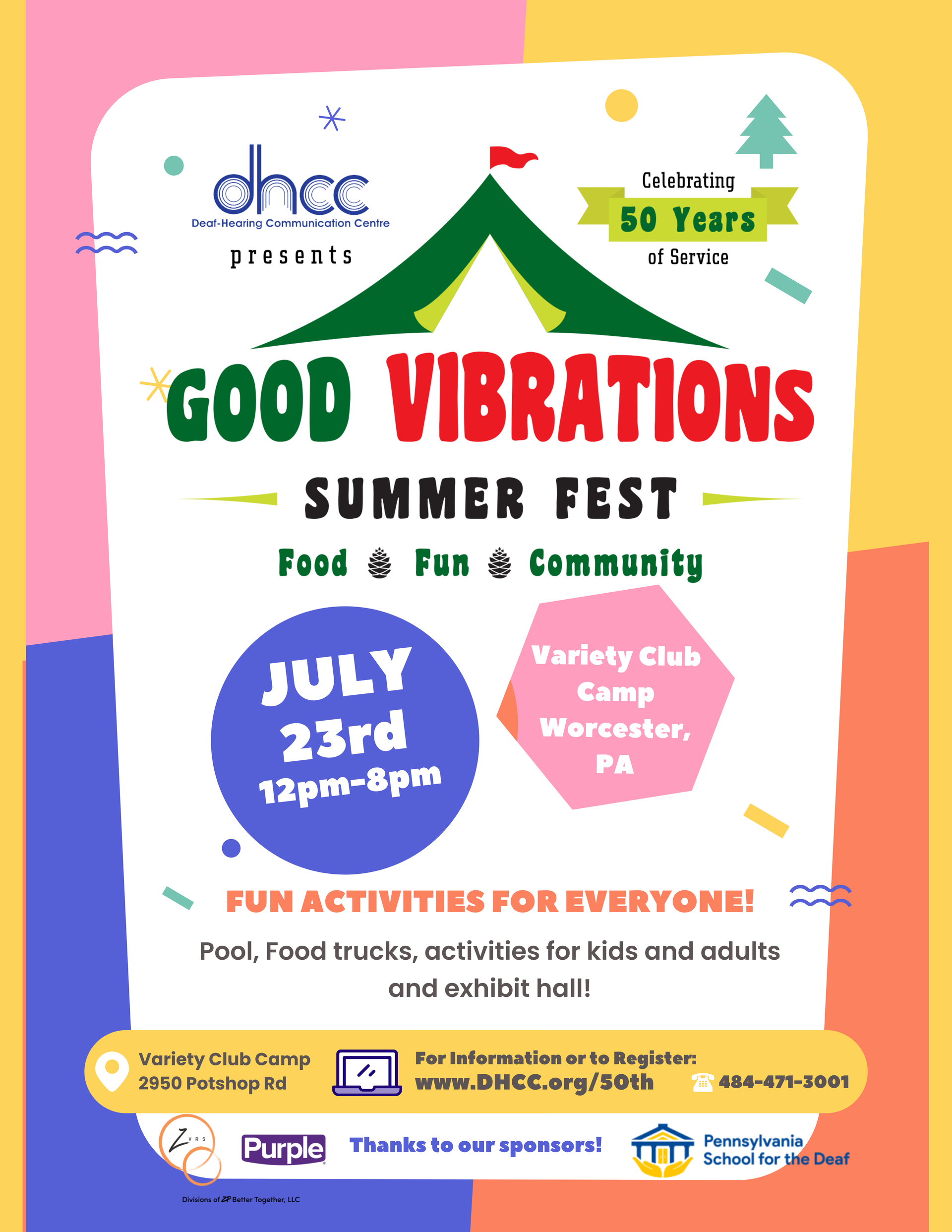 The event takes place Saturday, July 23rd, 2022 at The Variety Club Camp, 2950 Potshop Rd, Worcester, PA 19490
The gates will open at 12 noon. The event ends at 8pm. No guest will be admitted after 7pm
This is an outdoor event. We will have water at no cost, and food and beverages for purchase. We recommend you bring a refillable water bottle, sunscreen and if you plan to use the pool, appropriate attire.
Activities include a magic show in the outdoor theatre, food, beverages, an air-conditioned meeting room for table games like cards, a pool with secure changing rooms, outdoor sports, a playground, arts and crafts and more!
TICKETS WILL NOT BE AVAILABLE THE DAY OF THE EVENT!!!
To help us make this event successful and volunteer: VOLUNTEER!
Get your tickets at https://dhcc.org/50th!