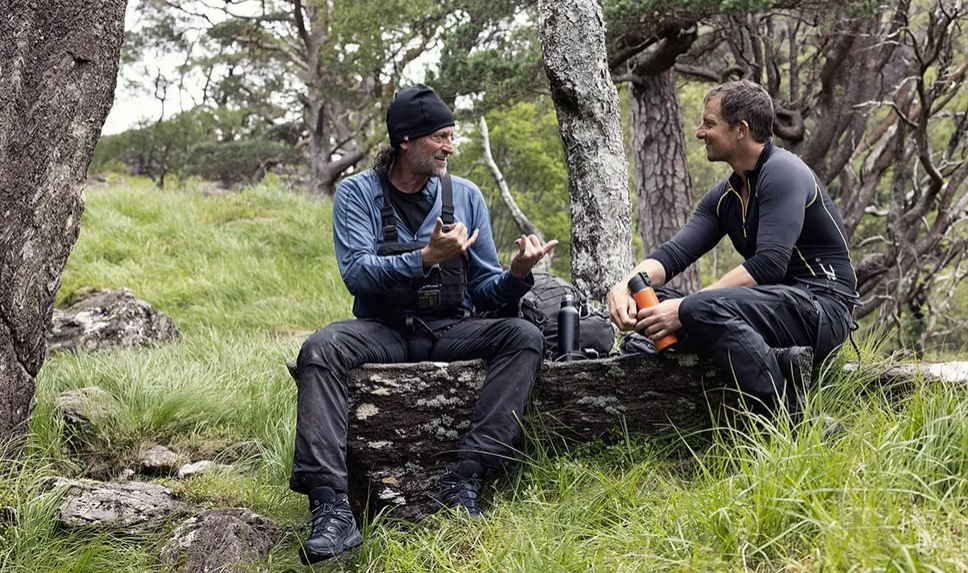 Troy Kotsur is ready for Bear Grylls to teach him what it takes to face off with nature as the two embark on an adventure in the Scottish Highlands on this week's Running Wild with Bear Grylls: The Challenge (Sundays on National Geographic at 9/8c). Both Troy, the first deaf man in history to win an Academy Award, and Bear, a veteran survivalist, must learn how to communicate with each other during their time together.
"Taking a guest into the wild that can't hear is a first for me, and it's going to be challenging for both of us," Bear says as he helicopters to meet the Coda star.
Troy, using sign language, likens the experience to his early days in acting. "I really struggled in show business, and it really felt like I had to survive," he explains. "I really have to remember what it's like to go through a tough experience again. And maybe that's why I'm here."
Troy admits he's curious how he and Bear are going to communicate and get along while out in the wild. "We'll have to see what happens," the actor signs, joking he'll make their interpreter face the challenges first to "see if he survives" and then follow behind.
Read on at https://outdoors.com/running-wild-recap-actor-troy-kotsur