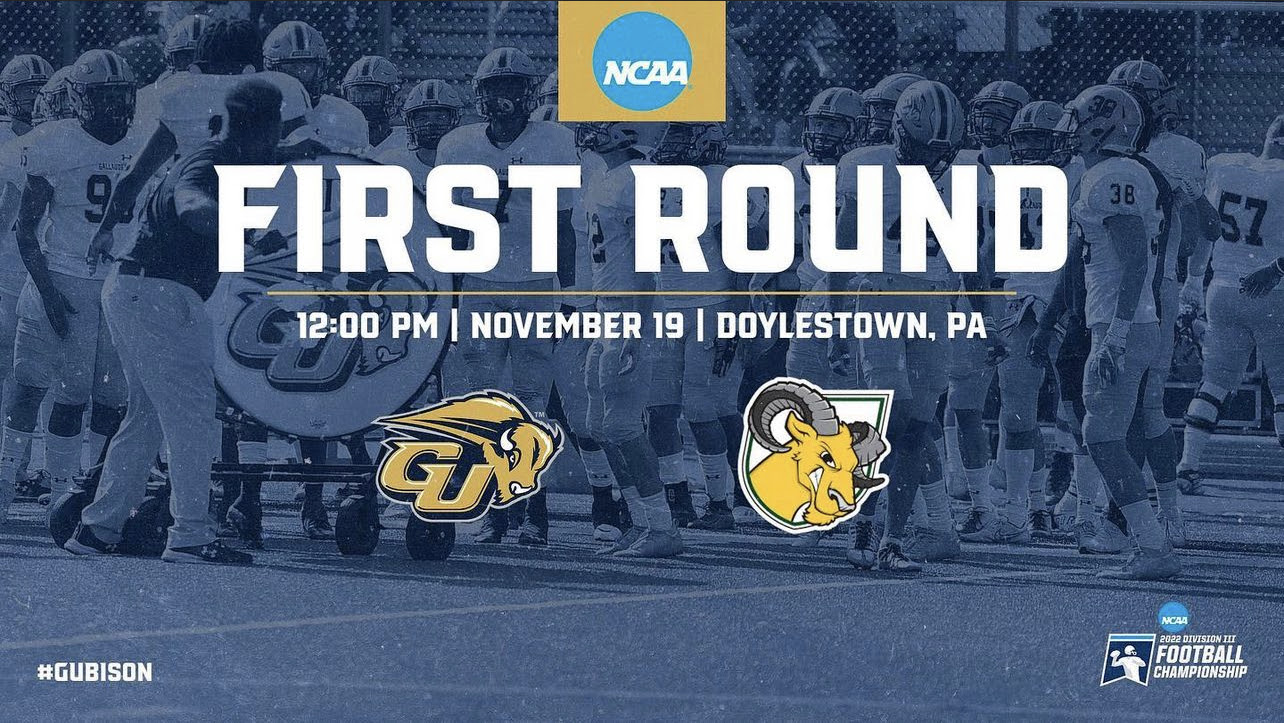 Hey BISON NATION in and near Philly,
Guess what! Gallaudet Football will be in town on Saturday November 19 at noon!
Our 7-2 team won the Eastern Collegiate Football Conference Champions. This will be our second time competing in the NCAA playoffs where there are 240 Division Three Football programs all across America and 32 remain in this tournament.
We will be going to nationally #8 ranked Delaware Valley University of Doylestown, we need all of your BUFF and BLUE Spirit!
Their admission is $8 adults, $4 children, $5 parking, and they have concessions available. See you there!
Delaware Valley University
James Work Memorial Stadium
700 E. Butler Ave, Doylestown, PA 18901